Discover a Faster, More Effective Way to Treat Muscle Pain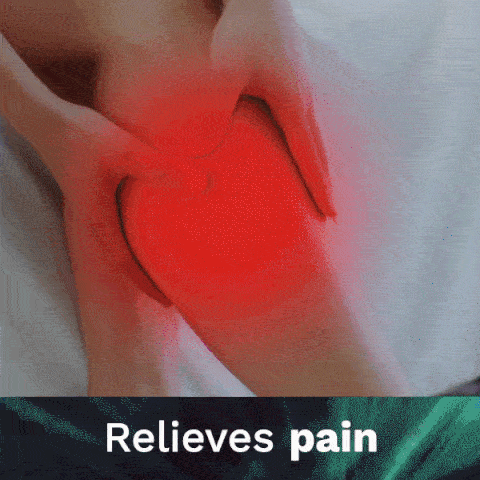 Whether it's caused by age, an injury, stress, or bad blood circulation, muscle pain can have a major impact on your daily life. The Whole Body Massager™ relieves the pain fast and helps keep it from coming back.
Applicable to all parts of the body. In addition to massage the legs, it is also very suitable for neck, back, waist, buttocks, arms, chest and other parts.
The Whole Body Massager™ uses EMS therapy - Electrical Muscle Stimulation - which improve blood circulation, stimulates lymphatic drainage and relieves muscle pain and swelling. It creates a high-intensity, pulsing vibration that penetrates deep into your muscles, targets trigger points, and alleviates tension at the source.
Unlike other massagers on the market, the Whole Body Massager™ was designed for portability, so you can use it anywhere, anytime.
It's compact, weighs only 4 ounces, and features a rechargeable battery that provides up to 6 hours of massaging power.
No matter where you are when the pain strikes, the Whole Body Massager™ is ready to fight back.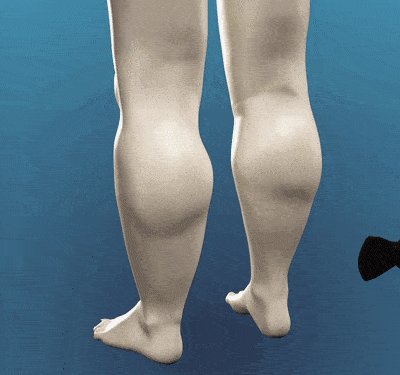 Relief from All Types of Pain - features 6 massage modes and 10 intensity levels to treat muscle pain & fatigue caused by age, injury, strain, or chronic conditions.

Eliminate Stress - like having your own personal masseuse to help relieve tension whenever you feel anxious or overwhelmed.

Increase the blood flow - which activates the body's self-healing mechanism by providing all the necessary nutrients & minerals to the affected area.

Suitable for all Ages - perfect for parents, chronic pain sufferers, aging adults, or people that are all day on their feet.
It is a perfect gift for yourself, family and friends.
How To Use The Whole Body Massager™
Twist the host with the patch
Turn ON and adjust the intensity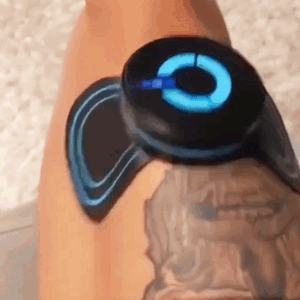 Lose Weight And Burn Fat Faster With EMS!
Our EMS Mini Massage was made to help promote fat burning in any body part you want. With the use EMS Vibration, you can easily get rid of stubborn problem fat spots on your waist, thigh, or arms.
What Is EMS And Why Is It Good For Weight Loss?
EMS uses electrical impulses that stimulate the nerves and engage muscle fibers. The device mimics the brain: in order to activate a muscle, the brain sends 'shocks' to the neurons in the muscle group. These currents cause the muscles to expand and contract, just like they might during usual exercise.
EMS also promotes weight loss by building muscle, which in turn helps to boost your metabolism and burn fat. It does this by allowing the body to burn more calories. One of the main reasons that EMS is good for weight loss is that the workout helps to create a calorie deficit, which is the main way that you're able to lose weight. A calorie deficit means burning more calories than you consume. You can achieve this by cutting calories in your diet, exercising to burn more calories or a combination of both.
Weight loss with EMS training is most effective when combined with a healthy, balanced diet which promotes the calorie deficit so you can target the fatty parts of your body more directly.
Intuitive Functionality with Programmed Modes and Intensity Controls
We made the EMS Microcurrent Mini Massage Device with ease of use in mind. We also wanted it to be the perfect solution for any type of person. So we made sure that it had the proper controls, modes, and programs needed so that users can set the mode and intensity they want and that fits them perfectly.
How To Use
Place Massager On Desired Body Part
Press The Power Button To Turn On
Press The Program Button To Change To A Mode You Like
Set The Intensity To Your Preference, Press The INC Button To Increase Intnesity And Press The DEC Button To Decrease Intensity
Use For 15 Minutes Everyday For 10 Days Or More
Specifications
Size: 5.7cm Diameter, 1.8cm Thickness
Operating Modes: USB

( cables included )

USB Charging: 2 Hours for Full Charge
6 Massage Modes
10 Intensity Settings
Recommended Use: 15 Mins Per Day, Continuous Use for 10 Days or More
Variants: 1 set, 2 sets, 4 sets
Package Includes
USB Charging Version: 1 set x EMS Microcurrent Mini Massage, USB Charging Wire, Manual
Customer Reviews
Here are what our customers say.
Wow you reached the bottom
Most liked
Highest ratings
Lowest ratings
The review would not show in product details on storefront since it does not support to.