Discover a new way to clean and feel satisfied!
🪣
No more heavy buckets to deal with
🌟 Clean any mess, wet or dry, and leave no spot untouched
💙 Enjoy the convenience of the self-wringing feature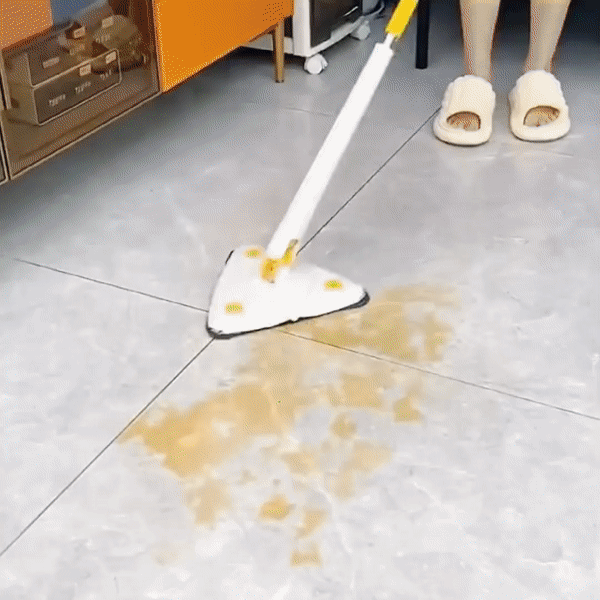 Lightweight and Effortless Cleaning
Discover the ultimate cleaning companion that combines power and convenience. Our Magic Mop 360 is lightweight, making your cleaning sessions a breeze. With its design and user-friendly features, this mop offers a seamless cleaning experience. Embrace the lightweight and easy-to-use design of the Magic Mop 360. Revolutionize your cleaning routine today.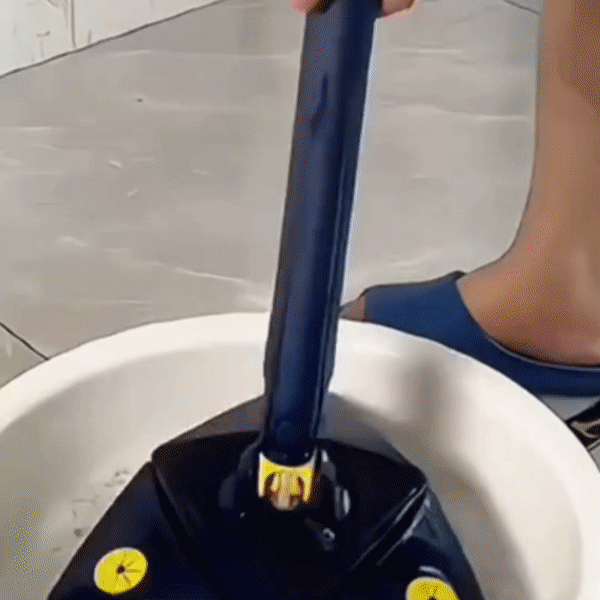 Reach New Heights with the Extendable Pole!
The extendable pole reaches up to 52 inches in length. Clean high and hard-to-reach places without any balancing acts or risking your safety. Clean ceilings, ceiling fans, and tall furniture without leaving the ground. Say goodbye to back strains and enjoy the extended reach for efficient cleaning. Make your cleaning routine a breeze with the Magic Mop 360!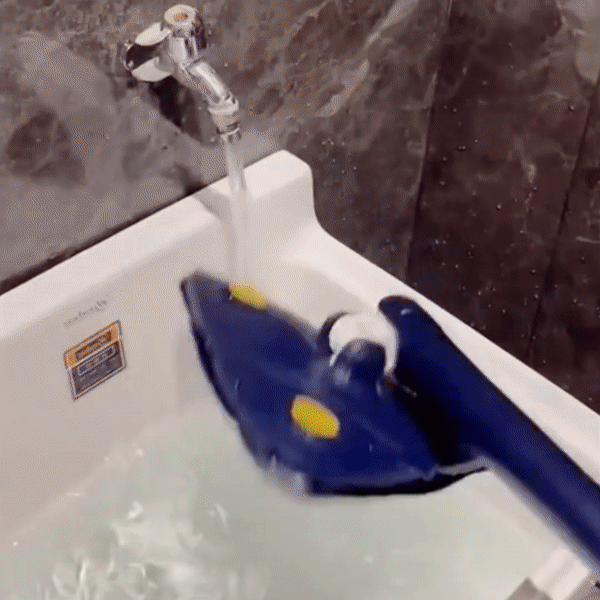 Pain-Free Cleaning with Push-Pull Wring!
The Magic Mop 360 has an effortless push-pull self-wring function. Say goodbye to the hassle of bending over and the discomfort of back pain. With a simple push or pull, you can wring out the mop without any strain on your body. Enjoy a more comfortable and pain-free cleaning experience today!
Effortless Cleaning in Every Corner
Experience the convenience of our Magic Mop 360's unique triangle head design. With its innovative shape, this mop effortlessly reaches every single corner of your home, leaving no dirt or dust behind. Say goodbye to hard-to-reach areas and hello to a spotless and thorough clean. Cleaning those tight spaces has never been easier with our triangle head design. Revolutionize your cleaning routine and achieve a sparkling home from floor to ceiling.
360° Rotating Mop Head
It features a 360° rotating mop head that tackles even the most stubborn dust in the dead corners of your home. Say goodbye to hard-to-reach areas and enjoy a thorough cleaning experience. Let our Magic Mop 360 be your solution for eliminating stubborn dust in every corner of your home.
Incredible Absorption Power
Discover the power of our Magic Mop 360 with its super absorbent microfiber mop cloths. These cloths make cleaning a breeze by quickly trapping liquids and dirt. They ensure a thorough and fast cleaning process, leaving no mess behind. Say goodbye to long, tiring cleaning tasks. Let the incredible absorption power take your cleaning to the next level.
Cleaning Power for Every Surface
Discover the ultimate cleaning solution with the Magic Mop 360. It's your all-in-one tool for many surfaces, making your cleaning tasks a breeze. Great for windows, floors, walls, doors, cabinets, or ceilings. You can use it for dusting and wet mopping. No more juggling different tools for different surfaces! From top to bottom, the Magic Mop 360 leaves no dirt or grime behind, ensuring your entire space shines. Simplify your cleaning routine and experience the power of this efficient mop today.
Lightweight and Convenient Cleaning Solution
It's easy to handle and won't tire you out during long cleaning sessions. The lightweight construction, weighing less than 2 pounds.The adjustable pole of strong plastic and stainless steel, extending up to 52 inches. Reach high and low areas with ease. The microfiber cloths capture dust and dirt efficiently for a thorough clean. After use, simply wash the cloths in the machine. Enjoy the convenience of the Magic Mop 360, your go-to tool for a spotless home.
Customer Reviews
Here are what our customers say.
Wow you reached the bottom
Most liked
Highest ratings
Lowest ratings
The review would not show in product details on storefront since it does not support to.